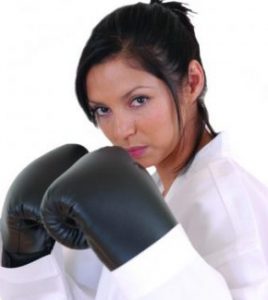 Ever wanted to try kickboxing but were a bit nervous about getting started?
This women only fitness kickboxing could be just what you needed!
John Garrett's Martial Arts Academy offers a fitness kickboxing class that focuses on fun,, cardio, weight loss and toning. Students have actually shed up to a 1000 calories per session.
And, of course, using kickboxing as the platform, we also incorporate self-defense techniques that will help you out there in the real world.
Classes last approximately one hour and no experience is needed.