We Would Love to Hear From You!
Here's how to reach us . . .
Mail:  Send us a letter, or better yet – come visit us! Just click on the link below to see our schedule. . .
Here's the address:
John Garrett's Martial Arts Academy
1307  Champlin Avenue, #4 Utica, NY 13501
Email:    info@johngarrettmartialarts.com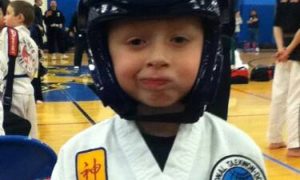 Phone:  315 768-2715
(A note of caution -This is not the fastest way to reach us. We get really focused when we're teaching classes and may not hear the phone. Send an email instead, or just stop by).
Website: www.JohnGarrettMartialArts.com
Facebook: www.facebook.com/garrettmartialarts