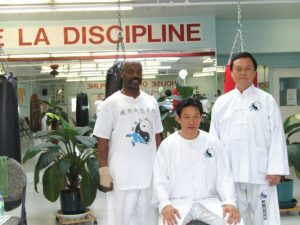 Master Yek Sing Ong is the founder of Sing Ong Tai Chi. he has been doing martial arts since he was about eight years old. Master Yek has studied under Huang Sheng Shyan since 1961.
With more than 30 years of training under his teacher, Master Yek is recognized as being one of Huang's best students. He won the first South-east Asia Push hands Competition held in Taiwan in 1974. He and his students have also won the top prizes in other Tai Chi competitions.  Today Master Yek is recognized and respected worldwide for his Tai Chi skill.
Master Yek is also a qualified physician in Chinese medicine and is an expert in Qigong and White Crane.